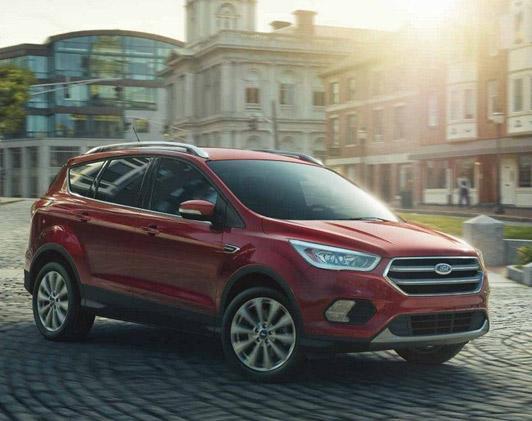 SERVICES WE OFFER
As a fully-equipped Ford Service franchise, Regal Motors happily offer a variety of service and maintenance items for all makes and models:
Out of Province Inspections

Highway tractor/trailer Inspections


FORD WARRANTY SERVICES
We are a full Ford franchise offering warranty on all Ford vehicles in North America If you have any questions about our services, we welcome your inquiries via email or call our Service Department at
855-920-4343
. Contact us today!
OIL CHANGE SERVICE IN ROSETOWN
Oil changes are an essential part of vehicle maintenance. It keeps your vehicle running at peak efficiency and maximizes performance. When you use the right oil, your vehicle's engine is cleaner, it reduces overall wear, and improves fuel economy by up to 2%.

An oil change service from Regal Motors provides drivers with peace of mind knowing their vehicle is operating at its best. Our trained technicians are experts in providing a high level of care and efficiency when completing an oil change. We get it done right the first time.

In addition, our oil change services are not limited to just oil and a filter. We provide a tire rotation, brake inspection, multi-point inspection, fluid top-off, and battery test with every oil change.
WHEN SHOULD I GET AN OIL CHANGE?
If your vehicle is equipped with an Intelligent Oil-Life Monitor (IOLM), it will determine when you need an oil change based on your driving habits, environment, and vehicle type.
Most drivers can expect an oil change notification between 12,000 km and 16,000 km under normal driving conditions.
Normal Driving Conditions
Commuting and highway driving
Low to moderate loads and towing
12,000 - 16,000 km oil change intervals

Severe Driving Conditions
Extended hot or cold operation
Moderate to heavy loads and towing
Mountainous or off-road conditions
8,000 - 12,000 km oil change intervals

Extreme Driving Conditions
Extreme hot or cold operation
Maximum loads and towing
4,800 - 8,000 km oil change intervals

If your vehicle is not equipped with IOLM, please refer to your owner's manual or give us a call. We're happy to help!